MIBL or Mahindra Insurance Brokers Ltd finds the right insurance plan as per your needs. MIBL MBank is a repository of all creatives of MIBL.
The Project:

In MBank, there are various roles as - Super Admin, Admin, Marketing user, and Normal user.
As per the roles, data is displayed to the logged-in user.
Super Admin can assign roles to users and Activate / Inactivate them.
There are separate logins for vendors from where they can upload creatives, and send them for approval.
After creatives are approved, they are directly saved in the database.
The Challenges:

No flipbook functionality.
Social handles not connected to the website.
Frequent updates in the website.
The Approach

New reports for creatives are created after the project is made live
New flipbook functionality has been introduced
New functionality for share link is added after the website is made live
Extra time for testing has been given with revised deadlines as per the changes
Our Examples: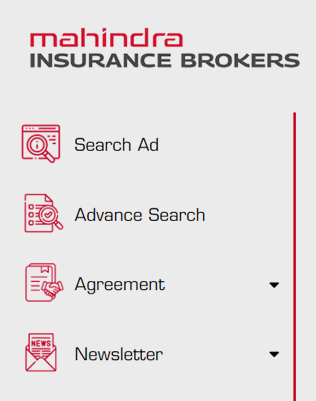 Let's Design something awesome
We help startups and companies to improve the design of their products.
Researching
Conceptualization
UX/UI Design
Wireframing
Testing
Design System